Welcome Back Dr. Renee K. Harrison
October 10, 2019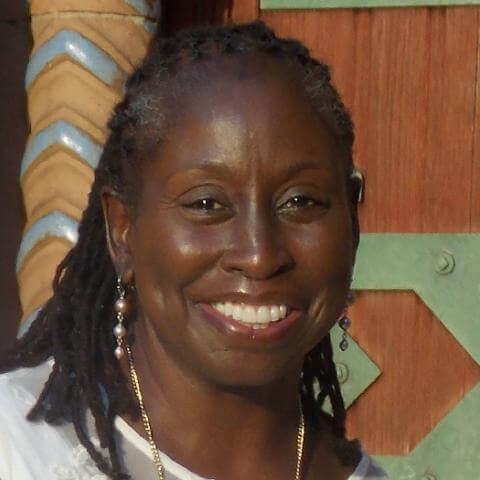 Dr. Harrison was on leave in Europe, completing research for her upcoming publication, Black Hands, White House: The Enslaved Community That Built the Nation's Capital. The book documents and appraises the role the enslaved community played in building the American colonies, both economically and structurally. Dr, Harrison identifies the material commodities produced by enslaved women, men, and children, which enriched Europeans and their corporations financially in the US and abroad. From here, she focuses specifically on enslaved women, men, and children's involvement in the construction and maintenance of our nation's capital, Washington, DC, namely its infrastructure, seats of governance, federal buildings, and other institutions.  
In its examination of the enslaved community's contribution to the building and sustenance of the US, the book raises a fundamental question:  Where on the National Mall are the stand-alone statues and monuments which pay homage to enslaved laborers and the United States' involvement in the Transatlantic Slave Trade? Dr. Harrison argues such statues and monuments are necessary to redress the historical disregard for the humanity and contributions of black people. Memorials of Slavery on the National Mall are also needed to shed light on the US and European countries' disfranchisement and exploitation of black bodies across the globe.  The erection of such memorials, sanctioned and funded by the US government, publicly demonstrates the US government's admission of its historical role in the Transatlantic Slave Trade. Memorials of Slavery would serve as a base for acknowledging human-harm and the karmic debt owed to these first-black-bodied builders of America. 
After spending time in Berlin, Germany at the Memorial to the Murdered Jews of Europe, Dr. Harrison offers, in her work, Berlin's Memorial as a model for the US. The Memorial, sanctioned and funded by Germany's government, demonstrates Germany's acknowledgment of its crimes against humanity, and its respect for Jewish peoples who died and survived during the Holocaust. Undoubtedly, there are real missteps by the government in the erection of this Memoria, but its presence serves as a starting point for the US.
American slavery was a transnational enterprise affecting separated African societies, tribes, and families and dispersing them across the globe. Given this historical fact, Dr. Harrison traveled abroad to explore the presence or absence of statues and monuments at the seat of governance in the other countries involved in the Transatlantic Slave Trade. These countries and their Capital cities included Spain (Madrid), Portugal (Lisbon), Denmark (Copenhagen), The Netherlands (Amsterdam), France (Paris), and Great Britain (London). We await the publication of her book to see what she uncovered in those parts of the world!
Categories
Research